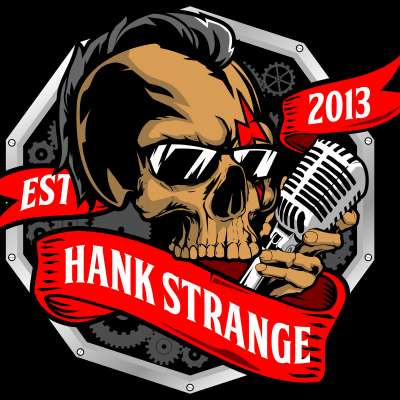 The Hank Strange Situation - Hank Strange
277 / 421
Final 15 Minutes: What You Need to Survive a Disaster - Angery American Episode 18 #WMMF Podcast
953 Views
Final 15 Minutes: Angery American Prepping For What You Can Not Live Without! Episode 18 #WMMF Podcast

Watch Full Episode:
https://www.youtube.com/watch?v=lvY4vmPmxMg

Author of the Going Home Survivalist Series of Books: Angery American (Chris Weatherman) talks Writing, Survival, Politics and the upcoming release of Book 8 in the survivalist-themed military fiction novel series: Home Invasion with Hank Strange Who Moved My Freedom Podcast episode 18 #hangoutsonair #whomovedmyfreedom

A. American Survivalist Books: Going Home, Surviving Home, Escaping Home, Forsaking Home, Resurrecting Home, Home Invasion, Avenging Home, Enforcing Home, Cry Havoc, Charlie's Requiem, Ramblin Man

Americans live in a country where water and electricity can easily be accessed with a simple flick of a switch or turning of a faucet. But, what would happen if these services were suddenly not available for long periods of time? Chris Weatherman is our guest on the show today. He is here to talk to us about the utility grid, and what could happen during a large scale blackout, apocalyptic event and how to prepare for that situation. We will talk with Chris Weatherman about how to preparedness skills we should have, survivalist ideas and practice, everyday threat assessment and more. Chris Weatherman a.k.a. Angery American (A. American) will answer all your preppers and survivalists questions on tonigh'ts show. He will share his bushcraft survival knowledge, survival tactics, survival gear that you should think about.

https://www.facebook.com/AngeryAmerican/

Full Episodes on iTunes : https://goo.gl/y9JV8f

STAY CONNECTED WITH HANK : http://www.hankstrange.tv/

💥SUPPORT HANK STRANGE ON PATREON💥
http://www.patreon.com/hankstrange

💥DONATE to hankstrange@gmail.com with PayPal💥
https://www.paypal.com/us/home

🇺🇸THE HANK STRANGE STORE Forged From Freedom
https://goo.gl/fu7Kg5

The Hank Strange Situation :
http://www.hankstrange.com
https://www.facebook.com/HankStrange
http://instagram.com/hankstrange#
https://twitter.com/hankstrange

Disclaimer: These videos are strictly for educational and entertainment purposes only. Imitation or the use of anything demonstrated in my videos is done AT YOUR OWN RISK. All work on firearms should be carried out by a licensed individual and all state and federal rules apply to such. We (including YouTube) will not be held liable for any injury to yourself or damage to your firearms resulting from attempting anything shown in any our videos. I do not endorse any specific product and this video is not an attempt to sell you a good or service. I am not a gun shop and DO NOT sell or deal in Firearms. Such a practice is heavily regulated and subject to applicable laws. I DO NOT sell parts, magazines, or firearms. These videos are free to watch and if anyone attempts to charge for this video notify us immediately. By viewing or flagging this video you are acknowledging the above.

Fair Use: In the rare instance I include someone else's footage it is covered in Fair Use for Documentary and Educational purposes with intention of driving commentary and allowing freedom of speech.
Show more